Anti-Aging Natural Face Polish
Anti-Aging Natural Face Polish

Price:
$39.50
Code: AAFACEPOLISH
Available for immediate delivery
Anti-Aging Natural Face Polish
Our Anti-Aging Natural Face Polish is a gentle and powerful anti-aging facial scrub
with effects similar to microdermabrasion. Multiple sizes of fine
jojoba beads gently roll over the surface of the skin massaging it, while effectively removing dead skin cells, clearing and refining the size of the pores and lessening appearance of lines and wrinkles with no irritation or harm to the skin, leaving it smooth, calm, bright and youthfully renewed and prepared to absorb more deeply serums, treatments and moisturizers. Safe for sensitive skin.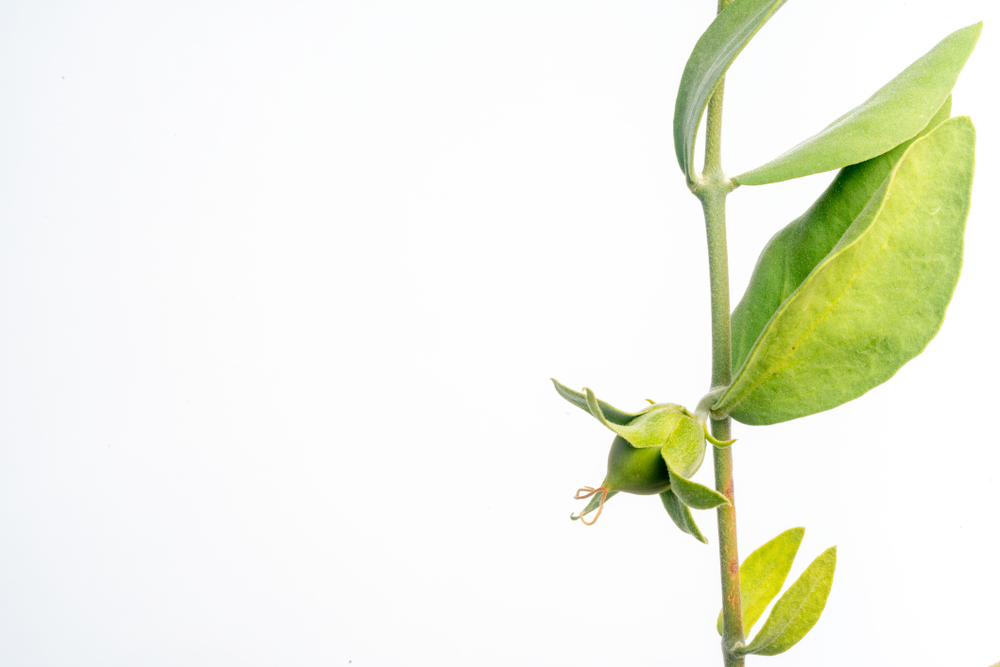 *
Jojoba oil pearls
- Natural small pearls made from jojoba oil that gently massage the skin while effectively removing dead skin cells and refining skin's texture. Very similar to the natural oil and waxy materials produced by the sebaceous gland in the skin, called sebum. Jojoba beads gently clean, and do not damage the skin or leave it open for bacteria to invade. They are derived from the jojoba shrub, which grows in the wilds of the deserts. The jojoba shrub produces large seeds and from these seeds a wax called jojoba oil is extracted.The beads look like small spheres, and they are the ideal choice for anyone who has an allergy to nuts. They also feel as good when applied to the skin as they look. The small jojoba beads shells will not irritate or scratch skin and are also biodegradable, so they are friendly to the environment.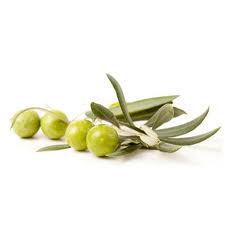 *Squalane
: Known as 'Nature's Facelift'. High purity botanical lipid obtained from olives. It mirrors human lipids in molecular structure and weight and is absolutely essential oil for the skin when a regenerative effect is desired. The skin has sufficient levels when it's young, and healthy. As we age the levels drop considerably and by the time we're in our mid-thirties, and forties, we no longer have sufficient levels to maintain healthy skin. It is believed that this drop off is, in part, responsible for many of the signs of aging skin, including the tendency to become easily damaged, thinner, and lack lustre. It can help to replenish the natural levels lost through the normal aging process, contributing regenerative activity to restore a more youthful appearance, and resistance to inflammatory conditions.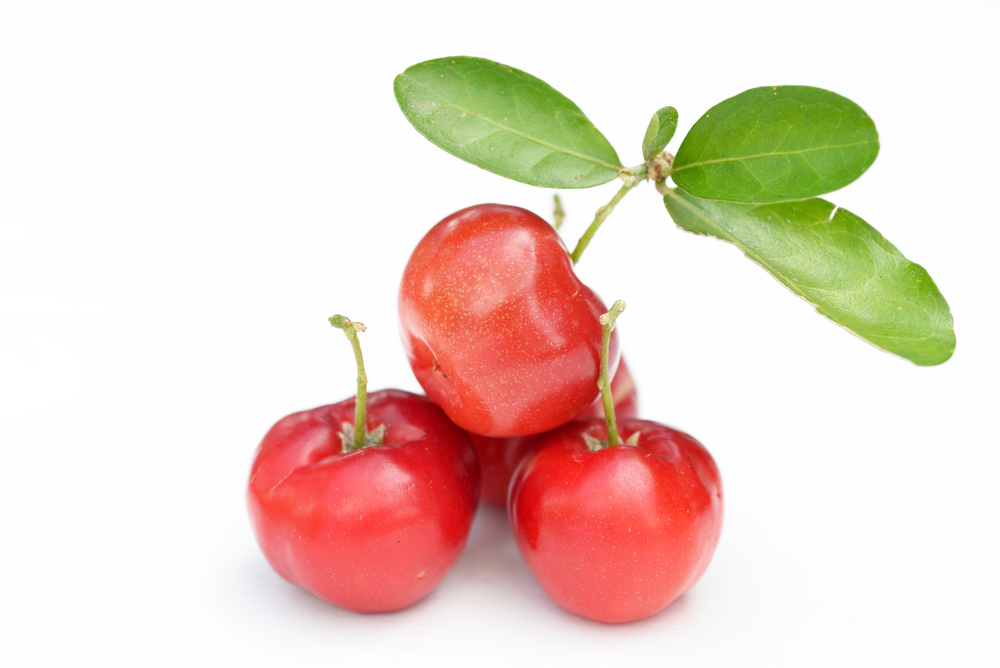 *

Acerola Cherry BioFerment

:
Acerola Cherries contain the greatest source of Vitamin C among all fruits. Is also packed with natural collagen, Vitamin A,
Magnesium and Vitamin B in addition to a multitude of minerals.
These contribute to the highly anti-inflammatory and astringent properties, promoting a beautifully hydrated and fresh complexion.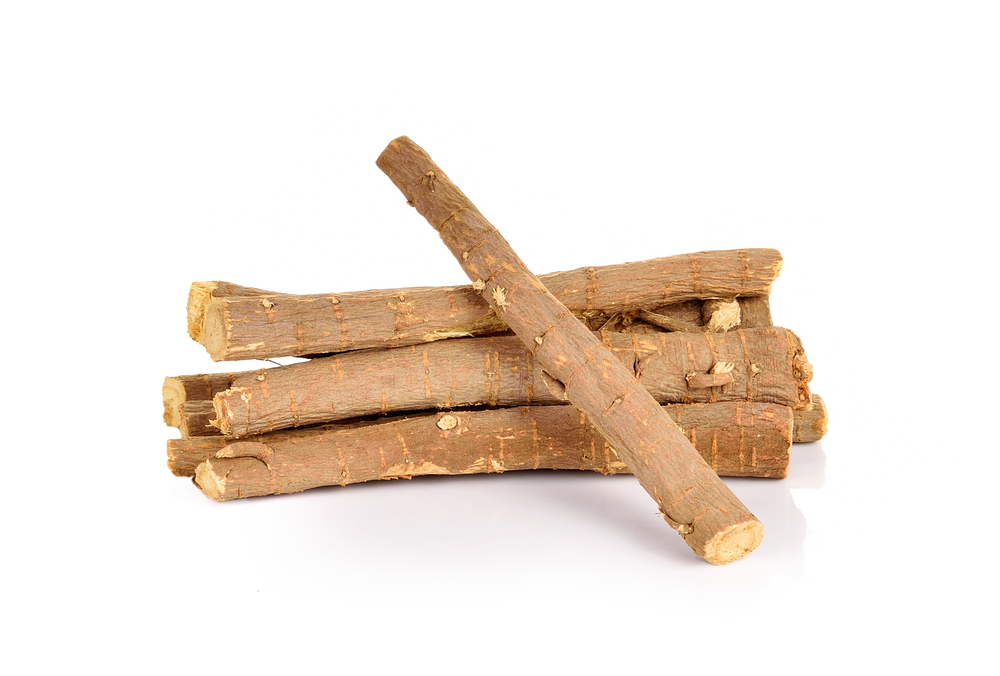 *Organic Licorice Ro

ot Extrac

t:
A natural
skin
lightening alternative to chemical hydroquinone,
licorice extract
contains an active called glabridin, which inhibits tyrosinase, the enzyme that causes pigmentation in response to sun exposure. It can also help diminish the dark pigmentation resulting from scars

. Non-irritating and soothing. Ideal for irritated skin.
*
Neroli Essential Oil
:

p
roduced
from the blossom of the bitter orange tree
whose blossoms are picked and must immediately be put to distillation to avoid decay due to the delicacy of the flowers. Typically the blossoms are distilled first, producing neroli essential oil.
One hundred kilograms of flowers produces a maximum of 1,000 grams (1 kilogram) of neroli oil, making it a very precious and costly oil. N
eroli essential oil's distinctive action supports skin renewal and assists in rejuvenation of aging or damaged skin.
Ingredients: water, jojoba pearls (hydrogenated natural jojoba oil = jojoba wax), Decyl Glucoside (surfactant derived from sugar), Glyceryl stearate (natural fatty acid from vegetable oil), PEG-100 stearate (emulsifier made from a combination of natural oils and fats), squalane (from olives), triglyceride (from coconut oil), glycerin (derived from hydrolysis of fats & fermentation of sugars, 100% vegan), cetyl alcohol (thickener derived from vegetable oils), Hydroxypropyl starch phosphate (naturally derived, pre-gelatinized sugar), All natural preservative: Glycerin, leuconostoc/radish root ferment filtrate, lonicera japonica (honey-suckle) flower extract, lonicera caprifolium (honeysuckle) extract, populus tremuloides bark extract, glucono-lactone,
Lactobacillus/Acerola Cherry Ferment, organic Glycyrrhiza Glabra (Licorice) extract,
Benzylalcohol, dehydroacetic acid (eco-certified broad-spectrum non-paraben preservative blend) and neroli essential oil.
Olive Branch products are handmade from the finest natural ingredients, free of parabens, dyes, petroleum, alcohol, artificial fragrances and artificial flavors.
For women and men.
CUSTOMER'S LOVE OUR PRODUCTS!:
"I have to tell you that I went to Head to Toe Day Spa for my first facial since the pandemic - just a simple one without special treatments. The esthetician who worked on me commented that my skin looked great with no issues that she could see, not did she have any recommendations for changes in my routine or products. Even my pores were pretty clear; she just did three small extractions. I truly must credit those results to your awesome products!" ~ Martha
"Happy New Year Joan, I've been using your products for just over a week and loving them!!! The Polish is awesome!" ~ Janet
"I LOVE everything I have ever ordered from you. I have sensitive skin and have never broken out using your products and my skin looks great. I first discovered you at the Seattle Street Fair on my first trip to the Northwest." ~ Nancy
"Hi Joan - I was so excited to try your anti-aging face polish. Heaps and shoals better than Clinique, my prior go to scrub. When it comes to skin care I am all about exfoliation! The newly enhanced face scrub is a miraculous revelation! It feels like teeny tiny fingers are giving me the world best facial massage. I can seriously feel the jojoba beads gliding across my face. I love this product, it not only feels great to use but the results are lovely. My face glows after all the dull dead skin is massaged into submission! Many, many thanks, you have made my exfoliation dreams come true!"
~ Ada-Reva
"Thank you again for making such amazing products!" ~
Kathrine
"Hi Joan, Since using your products, my skin, which wasn't bad, has improved elasticity, clarity and fewer notificeable lines. I am almost 70, and I don't look it due to your anti-aging formula's. Thanks for your wonderful formula's!" ~ Maureen
"These words are from from my heart - my skin looks truly radiant!!! I will be taking your amazing products on holiday for
I know our family will "L
ook n See" the difference in my skin tone!!
It was fine before but now it truly is radiant. ~
Your Canadian friend
"Olive Branch skin care - So glad I found you!! I'm 62 and your Anti-Aging line is the first I've found that really does ease the fine crepe on the surface of my neck and face. Thank you!" Lisa – Bellevue, WA


Related Products