Anti-Aging Eye Gel (Lifts & Brightens)
Anti-Aging Eye Gel (Lifts & Brightens)

Price:
$39.00
Code: ADVEYEGEL
Weight: 0.50 Ounces
Available for immediate delivery
Anti-Aging Eye Gel (Lifts & Brightens)
Our Natural Anti-Aging Eye Gel is a potent but gentle formulation that lifts, brightens and contours. Packed with botanicals from land and sea including eye contouring and brightening from white lupine, vegetable proteins and vitamin C, plus collagen and effective peptides that help restore youthful splendor, firmness, elasticity, plumpness and additional contour, smoothness and brightness around the eyes. Reduces appearance of wrinkles, dark circles, sagging skin and puffiness. Hydrates and soothes. For extra anti-aging use our Anti-Aging Natural Eye Gel during the day and either our Rejuvenate, Lift and Contour Eye Cream, our Anti-Aging Natural Eye Cream at night for smoother, firmer, brighter, more lifted and hydrated eyes.

Directions: Apply a thin layer of one or two pumps around eyes morning and night and gently 'tap' in a circular pattern along the orbital bones from the outer corner of eyes inwards to nose, then up across eyebrows, ending at outer corner of eyes. Or follow the gentle eye treatment massage below.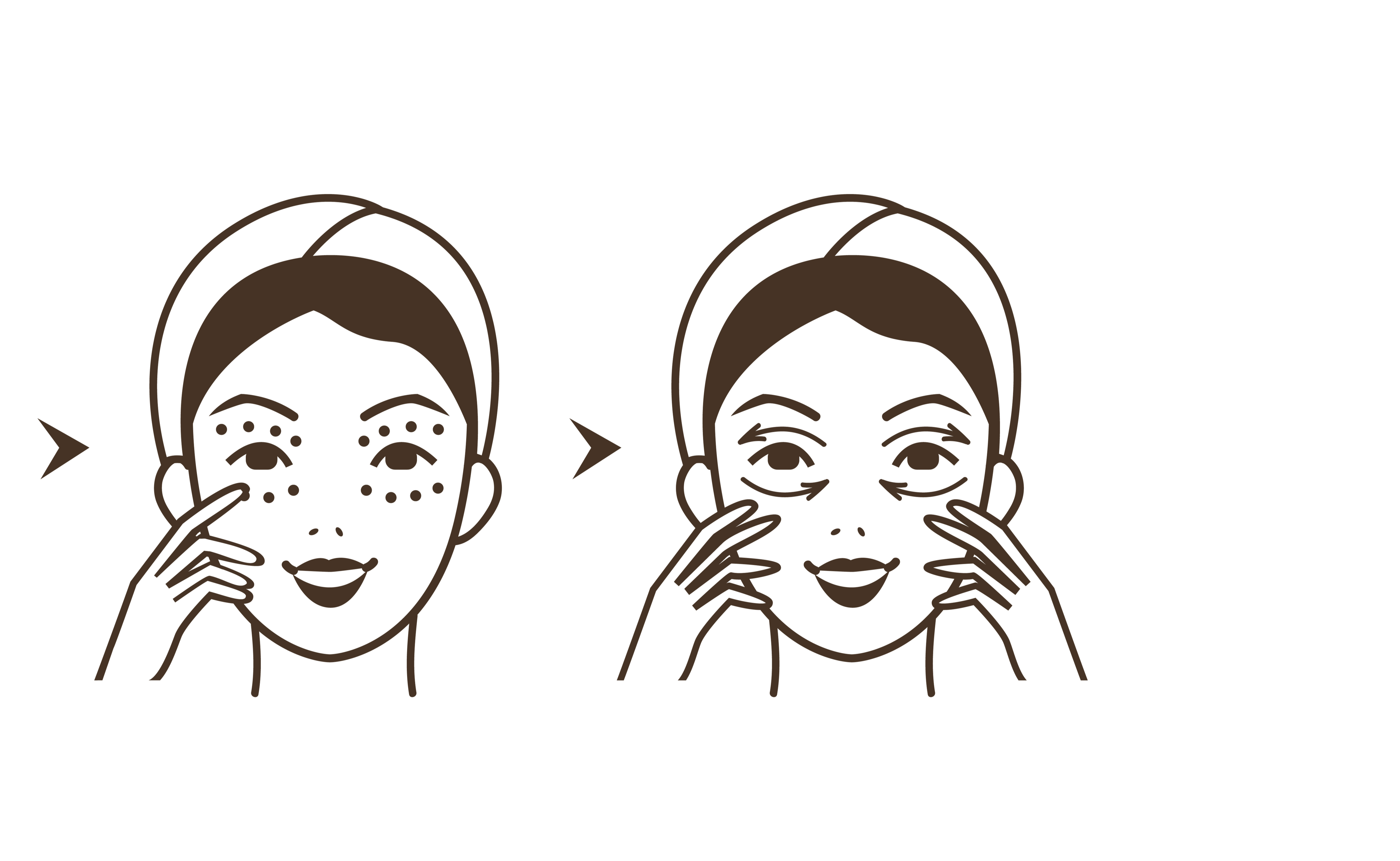 GENTLE EYE MASSAGE FOR YOUNGER, FIRMER AND BRIGHTER EYES:
Dab 2 pumps of our
Anti-Aging Eye Gel
(in am) and
Anti-Aging Eye Cream
(at pm), around eyes and repeat these steps 3 times. With middle fingers, gently tap along the cheekbone to the bridge of the nose to encourage lymphatic drainage and collagen production (
avoid tugging or dragging - this will stretch and loosen the skin
). Then sweep your middle finger under the eyebrow, following the brow bone, to the outer edge of the eye and finish with a firm press at the temples. Finally, using your thumbs, press firmly for five seconds above the inner corners where the crease of your eyelid begins.

CUSTOMER'S LOVE OUR PRODUCTS!
"I love your products! The face cream and sunscreen is excellent as is the eye gel. I can tell when I don't use it!" ~ Lynne
"I LOVE everything I have ever ordered from you. I have sensitive skin and have never broken out using your products and my skin looks great. I first discovered you at the Seattle Street Fair on my first trip to the Northwest." ~ Nancy
"Thank you again for making such amazing products!" ~Kathrine
"We feel fortunate to be using your fabulous product for years . . . and years to come" Joan Haley
"Hi Joan, Since using your products, my skin, which wasn't bad, has improved elasticity, clarity and fewer notificeable lines. I am almost 70, and I don't look it due to your anti-aging formula's. Thanks for your wonderful formula's!" ~ Maureen
"I received the products, beautifully packaged, a few days ago and already I am so impressed. Theface wash cream is superb, the eye gel as well, the facial spray wonderful. Your products excel the more expensive ones I was using from Origins. At 69, I can't compromise my skin care. You have a customer for life. Thank you, Joan."
"
I use your wonderful skincare every day and night.
My skin feels "So Alive" now.
The ladies on my vacation complemented me on my clear skin and said Audrey you look 50...not 70.

I've always kept myself healthy, young and work out to stay that way.

There's a BUT here.

It's your product that enhances my skin Even More and it will for everyone else as well.
My skin was glowing and was protected from the sun while we were at the lake. You are a blessing to many people.
Thanks again for everything." ~
Audrey
"These words are from from my heart - my skin looks truly radiant!!! I will be taking your amazing products on holiday for
I know our family will "L
ook n See" the difference in my skin tone!!
It was fine before but now it truly is radiant. ~
Your Canadian friend
"My mom's friend LOVES the Advanced Eye Gel! She didn't think it would work, but it REALLY does! In fact, she is looking forward to not having to wear her glasses because her eyes look so good. And she also enjoyed the special packaging and samples."
"I love your Anti-Aging Face Cream and Advanced Eye Gel! After a day in the sun and salt water in the Caribbean, my skin just slurped it up and made it feel smooth again!!! Also the Hive & Scrape Balm was very helpful for cuts and mosquito bites!" Antje - Seattle, WA.



"I have been using the Olive Branch face care products and body lotion for the past few weeks and have already noticed a reduction in fine lines and dryness! My skin is firmer and at 62 years old I thought my skin would continue to look worse and thanks to Olive Branch products it looks better! I have some dry patches with psoriasis on my legs and using the Body Balm for a few weeks has helped clear up half of the dry patches and psoriasis. I have very sensitive skin and these products are very gentle. Thank you Olive branch for helping me look younger and feel better about myself!" Judy - Seattle, WA

"Wonderful Products! Just finished my morning shower and applied the Rosacea Face Elixir and Anti-Aging & Restoring Face Lotion w/spf 30 as I have been doing for quite sometime now. I started using these and the Advanced Eye Gel after I had some extensive face surgery for skin cancer - and a very obvious case of rosacea. I am so pleased with the results that I had never been able to get before. Today I am ordering the new rosacea toner. I have used some of the other products and have been really pleased." SJ

"I appreciate your products. I think you have a skincare line that everyone should know about. I love the Anti-Aging Eye Gel. It really helps the skin and truly does lighten under the eyes. As an entertainer, we want to look our best, ha, whatever that is. " Sincerely, Primo Kim - Seattle, WA.

"I have been using products form the Anti-Acne & Restoring Face Wash & Scrub, Anti-Aging & Restoring Face Lotion w/spf 30, and the Skin Perfecting Gel for only a short while, and already I see a big difference. My skin has not looked this clear and fresh in years. Even my mother commented that my skin was looking great. I love how I look and feel when using these products. I also have been using the Anti-Aging & Restoring Advanced Eye Gel and I have noticed that the area under my eyes is less dark and puffy. No longer do I look tired all the time, even when I am! I really love these products and I am so glad that at age 42 I have finally found a skin care line that works for me." Kathrine - Seattle, WA
ESSENTIAL INGREDIENTS: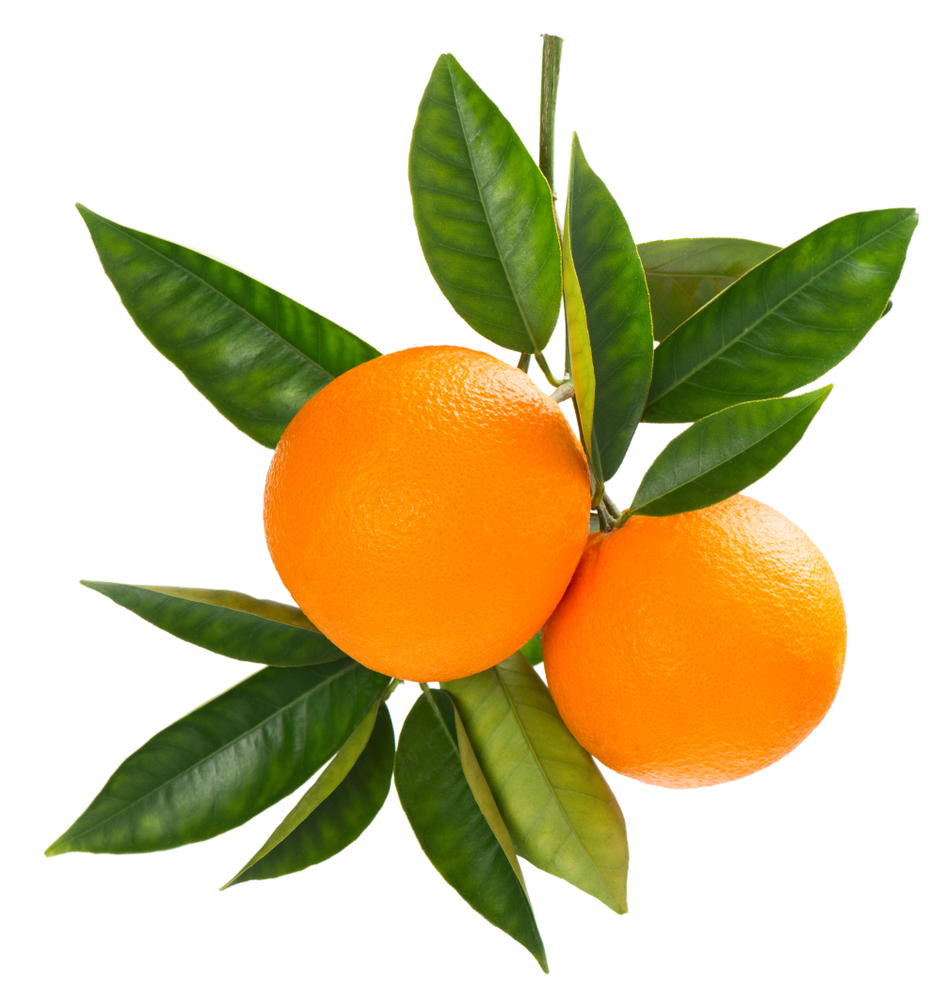 *Orange stem cells: anti-aging skin care ingredient from Spain that works by organizing the inner structure of the skin for a younger appearance. It redensifies the dermis structure, repairs the extracellular matrix, and improves cellular adhesion. The result is skin that recovers the elasticity it had 12 years ago, with a softer and more velvety complexion, plus a younger appearance. In plants, stem cells are capable of regenerating the entire plant. The stem cells used in this ingredient is sourced from renewable plant material in a sustainable and ecological process, without genetic modifications or solvents.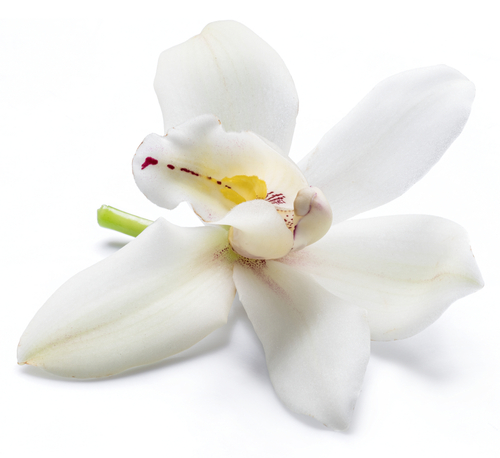 *
Orchid Stem Cells:
Plant stem cells obtained from a Japanese orchid flower (Calanthe Discolor). In vitro studies with tissue cells have been found that orchid stem cells extracts are able to induce several growth factors and stimulate the production of tissue proteins (collagen, elastin).
Provides a broad rejuvenating effect such as restoring firmness and elasticity of the skin and redefining the contouring of the eye area (volume reduction). R
educes appearance of fine wrinkles, dull and rough skin.
*Chicory Root:
Shown to have an immediate and medium term tightening effect on the skin thanks to sequential release of the active ingredient.
After regular application the skin looks tight, firm and without signs of fatigue.
Restores skin's splendor. Enables smoother makeup application.
Shown to increase collagen synthesis in in-vitro test systems.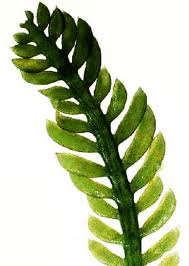 *Algae Extract: Rich in vitamins and minerals and protects the skin from anti-oxidant stress, moisturizes and is especially suitable for the sensitive and irritated skin.
Algae is highly beneficial to attain flawless, glowing and healthy skin. Hydrates, nourishes and conditions. Detoxifies by refilling necessary minerals and vitamins for your skin.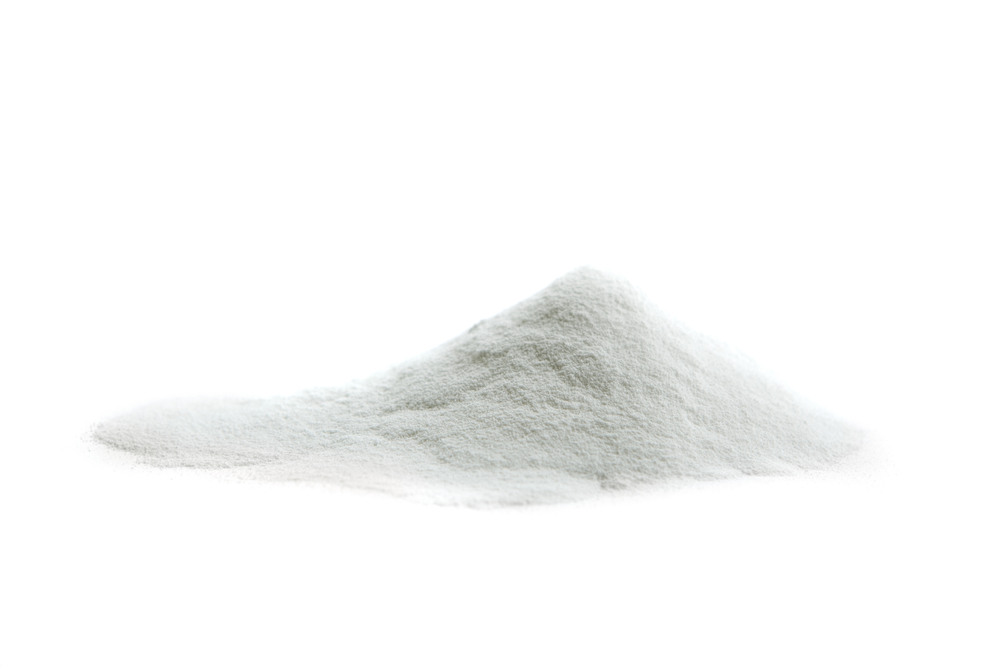 *Hyaluronic Acid (
sodium hyaluronate):
Hyaluronate (from hyaluronic acid) is abundant in the dermis of young skin and is a natural polysaccharide (large sugar molecule) that occurs in various tissues (skin, synovial fluids of joints, connective tissues). Levels decline with age and is responsible for hydration, lubrication, & tissue stability, holds 500 times its own weight of water.

*Sea Kelp Extract:
Sea Kelp has a high content of silicon, vitamins and minerals. Silicon helps strengthen skin and tissue thereby improving the appearance of wrinkles. The vitamins and minerals nourish and soothe the skin.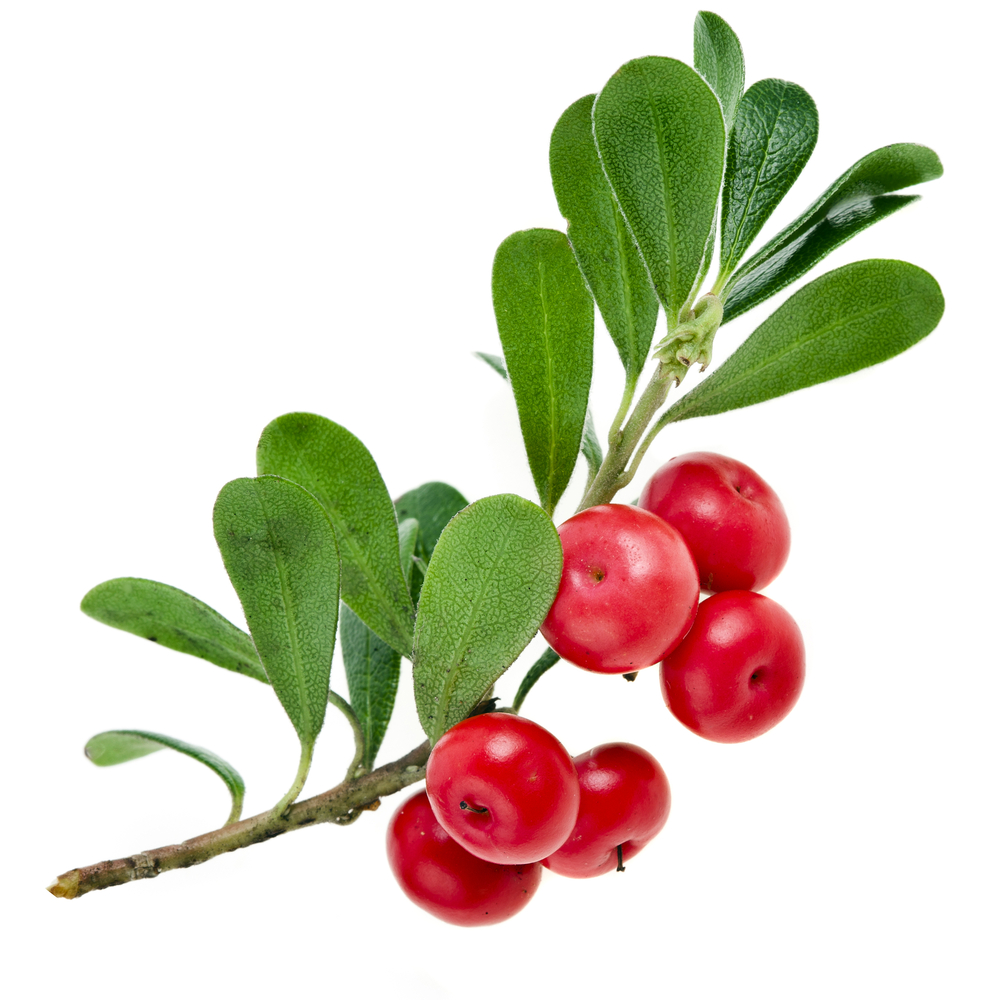 *

Bearberry Leaf Extract

:
Contains a natural form of hydroquinone that has skin-lightening and antioxidant activities.
In-vitro studies showed to inhibit production of melanin pigments in skin cells.
Improves the appearance of age spots and dark skin areas.
Very popular in Asian countries to lighten hyperpigmented skin areas.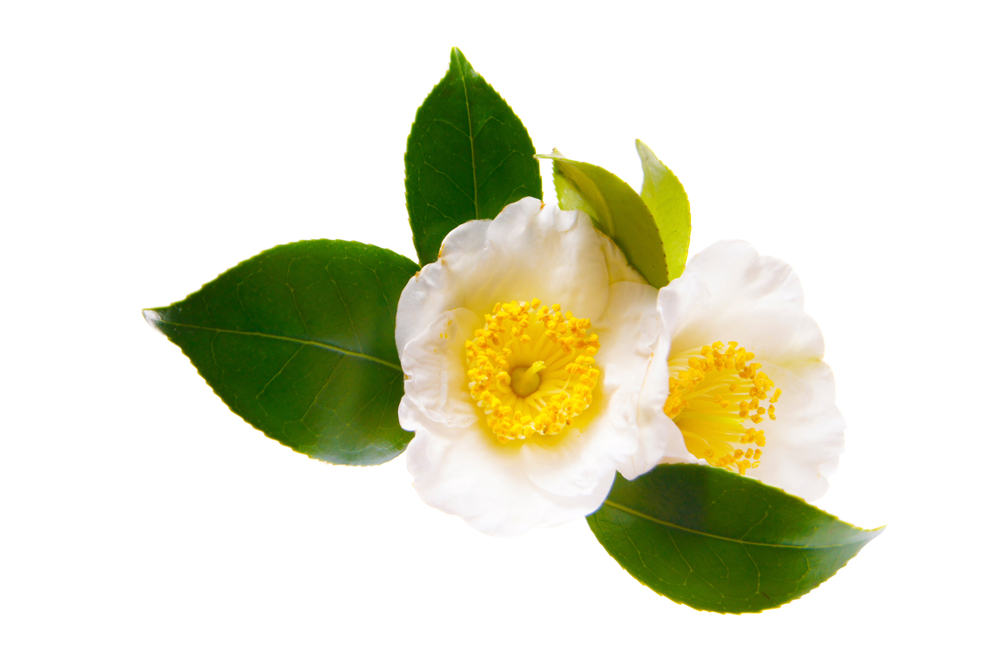 *White Tea Extract: potent antioxidant and anti-inflammatory agent, inhibits collagen degradation in the skin by inhibiting collagen damage.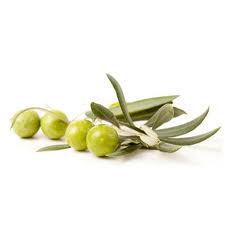 *Squalane: Known as 'Nature's Facelift'. High purity botanical lipid obtained from olives. It mirrors human lipids in molecular structure and weight and is absolutely essential oil for the skin when a regenerative effect is desired. The skin has sufficient levels when it's young, and healthy. As we age the levels drop considerably and by the time we're in our mid-thirties, and forties, we no longer have sufficient levels to maintain healthy skin. It is believed that this drop off is, in part, responsible for many of the signs of aging skin, including the tendency to become easily damaged, thinner, and lack lustre. It can help to replenish the natural levels lost through the normal aging process, contributing regenerative activity to restore a more youthful appearance, and resistance to inflammatory conditions.
*Kakadu Plum
- High stable Vitamin C with strong antioxidant properties. Contains gallic acid and ellagic acid for antioxidant protection, and elastic and supple skin.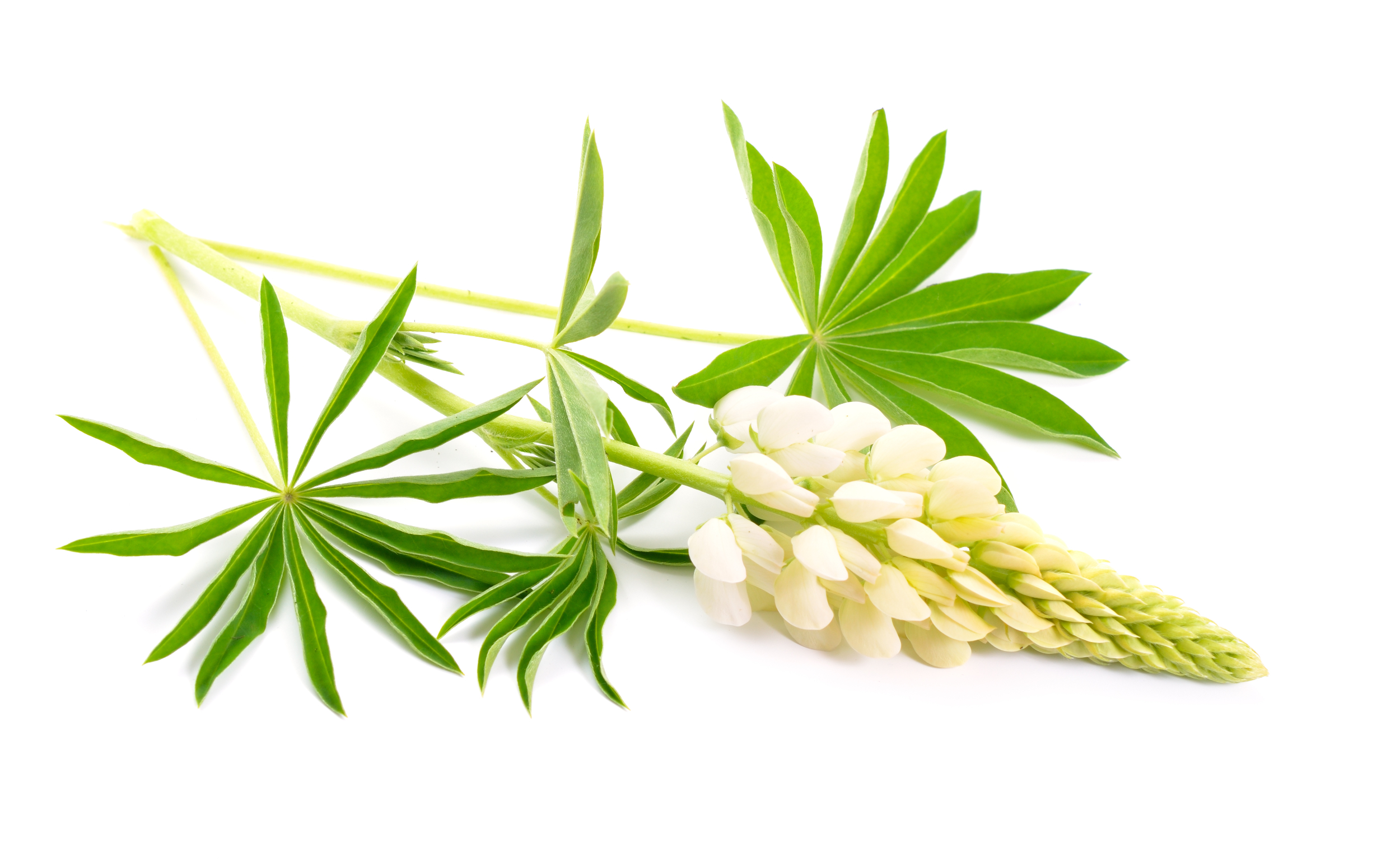 *Lupinus Albus Seed Extract:
E
xtracted from the coatings of sweet white lupine seeds.
A
nti-aging and firming ingredient that stimulates the synthesis of a high-quality collagen to increase elasticity and firmness in the skin, helping to remodel the eye contour.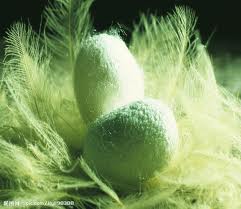 *Peptide (chain of six amino acids): Works through a unique mechanism which relaxes facial tension which may reduce the appearance of superficial facial lines & wrinkles with regular use.

*Magnesium Ascorbly Phosphate (Vitamin C):Potent anti-oxidant (protects skin from oxidation), can improve appearance of aged skin (improves skin elasticity by enhancing collagen production), excellent non-irritating skin whitening agent that inhibits skin cells to produce melanin, lightens age spots.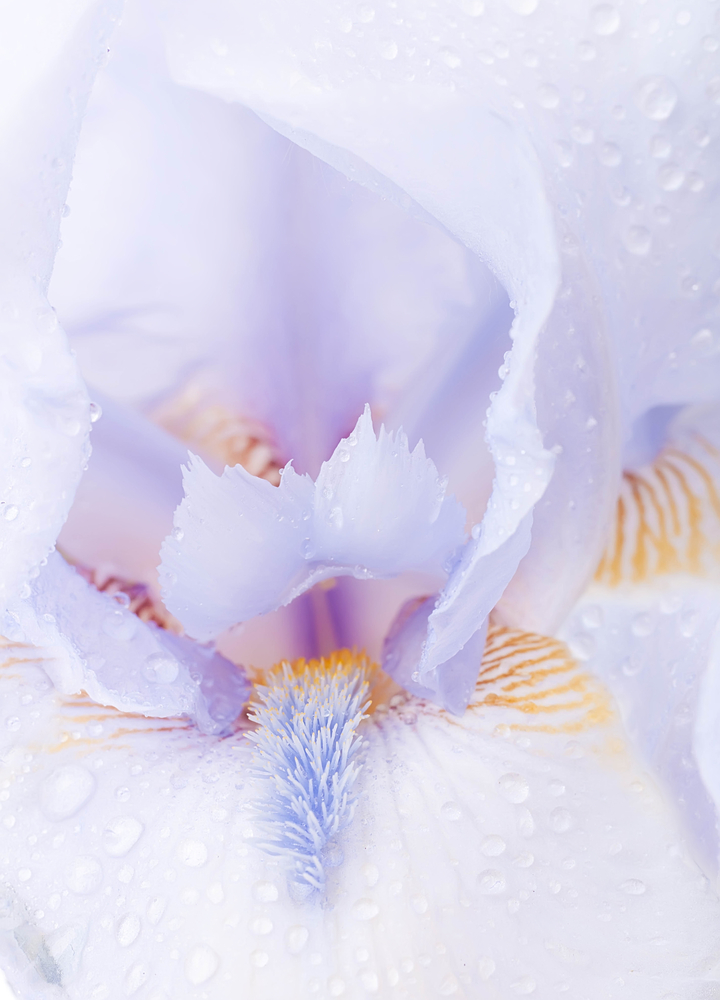 *
Iris Florentina Extract -
Rich in isoflavones from the iris flower and thanks to its estrogen-like activity, it helps to fight against wrinkle formation, dryness and skin slackening.

S
timulates skin to compensate for decreased metabolic activity due to aging. Fortifies the dermis by limiting the degradation of structural proteins, reduces the depth of wrinkles, improves skin hydration and elasticity for an overall improvement in skin tone.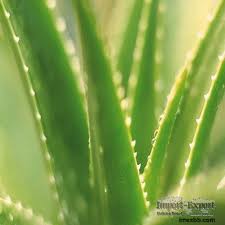 *Organic Aloe Vera: potent moisturizer, regenerating & soothing/cooling agent. Has been postulated to stimulate the immune system and increase local blood circulation in the skin. Has been shown to improve the appearance of aging and/or dry skin probably by increasing the collagen synthesis and skin elasticity.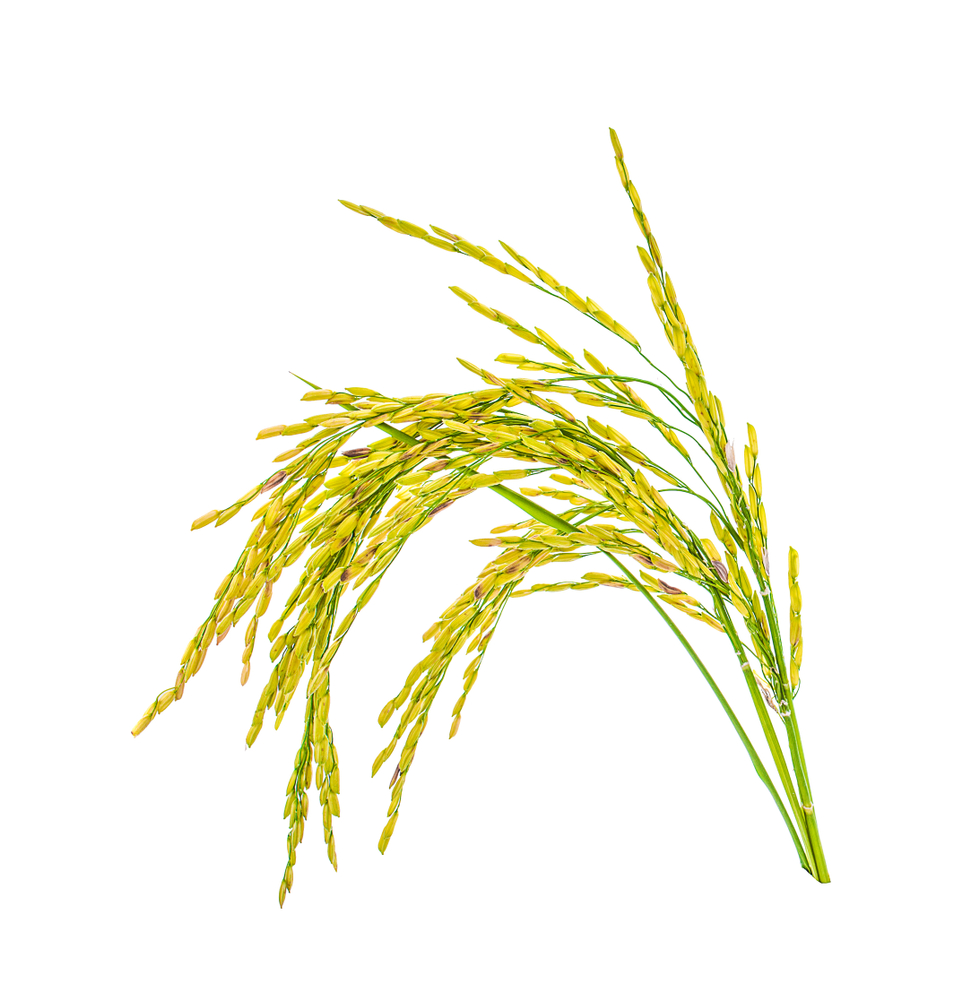 *

Soybean Protein &
Hydrolyzed Rice Protein:
reduces dark circles and puffiness around the eyes,
strengthens the connective tissue, r
educes inflammation and prevent UV damage.
*

Cypress Essential Oil:

helps reduce puffiness around the eyes.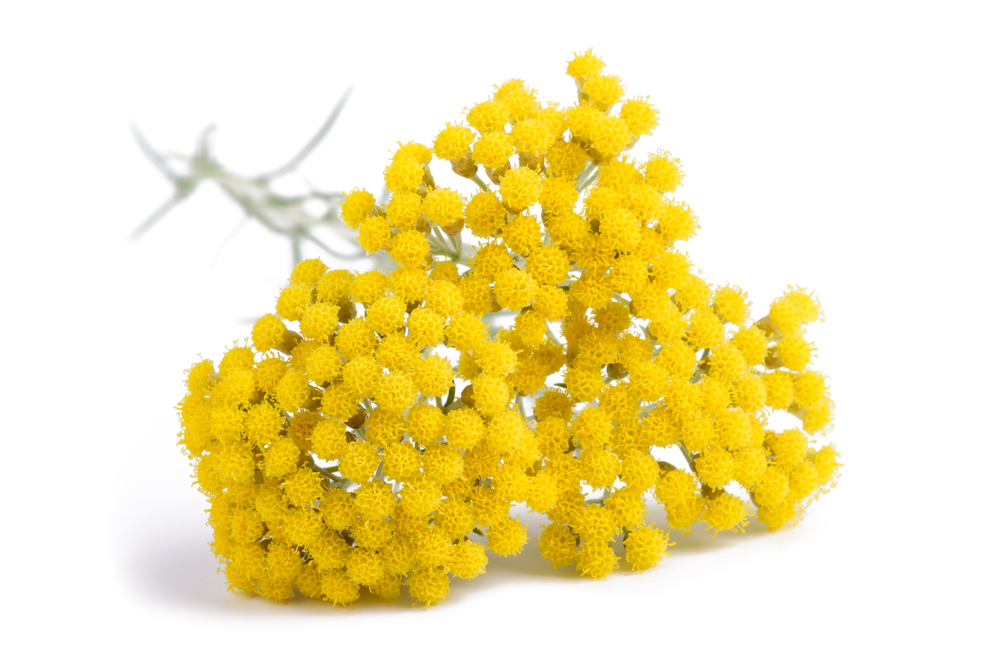 *

Helicrhysum Essential Oil :
Referred to as the Everlasting or Immortal Flower. Ccontains rejuvenating and restorative properties, reduces the appearance of wrinkles, provides a soothing sensation for the skin.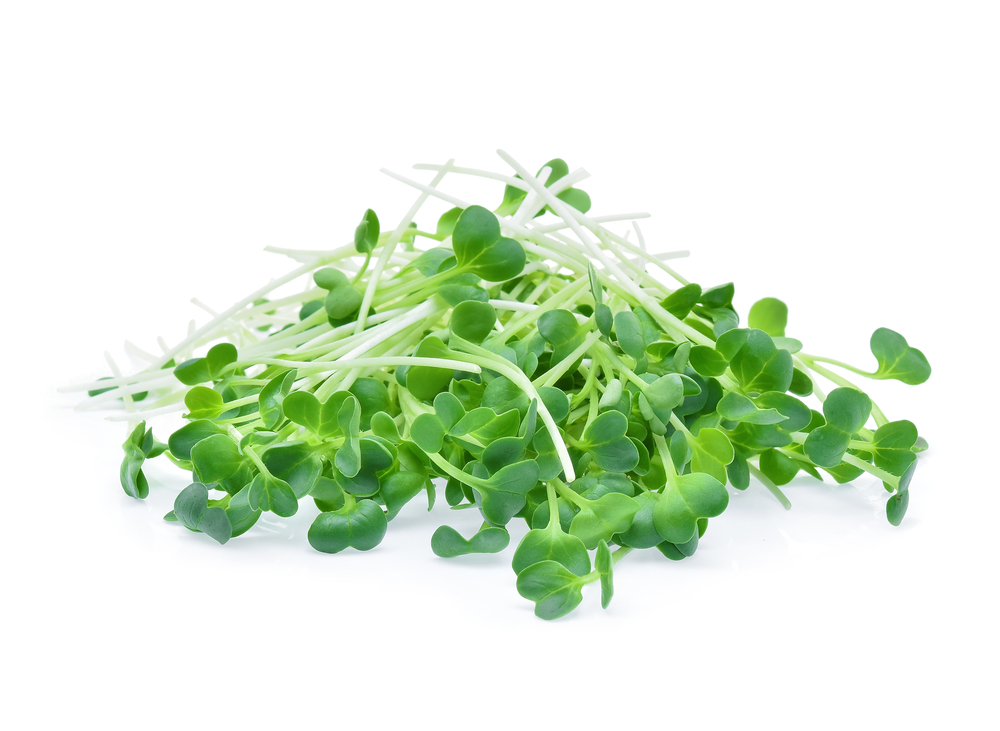 *

Alfalfa Extract:

Helps
soothe

skin

and makes dull

skin

look brighter. Packed with essential nutrients, including proteins, a variety of minerals and vitamins A, B, C, D and E—all of which offer revitalizing and anti-aging

benefits

.
Ingredients: Aloe barbadensis, Laminaria Saccharina (Algae) extract, sodium hyaluronate, ichorium intybus (Chicory) root oligosaccharides, caesalpinia spinosa gum, water, glycerin, arctostaphylos uva-ursi (Bearberry) leaf extract, magnesium ascorbyl phosphate, glycerin, xanthan gum, Citrus Aurantium Dulcis (Orange) Callus Culture Extract, Macrocystis pyrifera extract (Sea Kelp), Camellia sinensis extract (White Tea), Squalane (from olives), (C12-15 Alkyl Benzoate (and) Tocopheryl Acetate (and) Ubiquinone), Oenothera Biennis (Evening Primrose) Oil, Citrus aurantium amara (Neroli) oil, Daucus Carota Sativa (Carrot) Seed Oil, Lavender Essential Oil, Boswellia Frereana (Frankincense) Oil, Foeniculum vulgare dulce (Sweet Fennel) Essential Oil , Rosmarinus Officinalis (Rosemary) Leaf Oil, Citrus Limon (Lemon) Essential Oil, Tocopheral, Acetyl hexapeptide-3 (peptide), filtrate, (lonicera japonica flower extract, lonicera caprifolium extract, populus tremuloides bark extract, glucono-lactone), Benzylalcohol dehydroacetic acid , Terminalia Ferdinandiana (Kakadu plum) fruit extract, Helianthus Annuus (Sunflower) Seed Oil and Lupinus Albus Seed Extract, Soybean Protein, Hydrolyzed Rice Protein, Cupressus Sempervirens (Cypress) Essential Oil, Iris Florentina Root Extract, Helichrysum Angustifolium Flower Oil, Medicago Sativa (Alfalfa) Extract.

Olive Branch products are handmade from the finest natural ingredients, free of parabens, dyes, petroleum, alcohol, artificial fragrances and artificial flavors.



For women and men.
Related Products