All-Natural Toning Body & Neck Oil
All-Natural Toning Body & Neck Oil

Price:
$32.00
Code: TONINGBODYNECKOIL
Available for immediate delivery
All-Natural Toning Body & Neck Oil
*Now in eco and ingredient friendly portable glass bottles with treatment pumps for easy application*
Our all-natural rich anti-aging body oil is powered by a 33 gentle and effective botanical oils and extracts that smooth, lift and firm arms, chest, tummy, thighs, neck, hands and deeply nourish nails. Restores more youthful looking, supple, even and toned skin. Every ingredient has it's purpose, including the essential oils and plant extracts which produce the clean, fresh scent. Best results when combined with regular exercise.
For women and men
.
*Learn about our All-Natural Toning Body & Neck Oil*
*Our Body Toning Oil provides excellent moisturization on it's own. For when deeper moisturization is desired, especially on hands, elbows, knees and feet, apply on top, your choice of our

body lotions, creams or balms

.
To Use: Shake well until 'milky' when dispensed. Massage onto body and neck in upward, firm strokes 1-2 times daily. Let sink into the skin and do no wipe off. Can be used alone, or under one of our natural moisturizers.
CUSTOMER'S LOVE OUR PRODUCTS:
"Oh my goodness…I missed the body oil so much! I'd been without it for a week or so. It makes such a difference in my skin."~ Melinda
"Your toning body and neck oil works so much better than the Crepe Erase system! " ~ Melinda
"BTW -I have been using your toning body and neck oil and am so in love with it!!! ~ Monica
"
This is a wonderful fresh scent and goes on light. I really like this oil.
That's one of the things I love about your products. Most have a complex, unique scent made up of all it's natural ingredients. Actually, it might be this body oil but 2 people have told me I smell good recently and I think it's this oil I started using."
SOME OF THE ESSENTIAL INGREDIENTS IN OUR TONING BODY & NECK OIL:
Black Currant Oil:
Very rich in antioxidants and gamma-linolenic acid making it a highly effective anti-inflammatory agent and can reduce the appearance of wrinkles, age spots and blemishes. Can increase elasticity in the skin (help with sagging), and can be used to protect and nourish skin tissues helping with chronic skin conditions such as dermatitis, eczema, psoriasis, irritated skin and also with brittle nails.
Soybean Ferment Extract:
Mimics the effect of endurance exercise training by increasing adiponectin release and enhancing mitochondrial activity. It improves body tone and redefines the silhouette by reducing abdomen and thigh contour, neck and arm sagginess. It mimics the effect of endurance training with great results that are increased when combined with physical activity.
Cucurbita Pepo (Pumpkin) Seed Extract:
Smooths appearance of fine lines and wrinkles and improves skin vitality and tone. Aids in preventing and attenuating the appearance of stretch mark and helps to increase smoothness, firmness, elasticity and skin tone.
Ginkgo Extract: C
ontains two groups of compounds, flavonoids and terpenes, which indicate several desirable properties, including antioxidant,
anti-inflammatory, vessel protection, and cell regeneration. Beneficial for
anti-cellulite and anti-aging.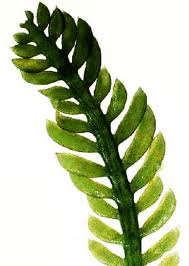 *NEW* Carotene Infused Sunflower Oil: Highly moisturizing oil produced by infusing a carotene-concentrate derived from algae into sunflower oil. Sunflower Oil is rich in essential fatty acids, primarily oleic. When beta-carotene (Vitamin A) is applied topically to the skin, it converts to an active form of retinol. Retinol has been shown to boost collagen production, and cell turnover, as well as fade pigmentation.
Ginger Root Extract:
One of the best known botanicals since ancient times, has excellent anti-aging properties due to its ability to almost totally inhibit collagen degradation by collagenase enzyme inhibition. It allows the maintenance of protein levels in the dermis and skin flexibility. It also acts as an anti-oxidant and anti-inflammatory.
Cold Organic Pressed Amla Oil

:

A
n extract of the Indian Gooseberry.
Ri
ch in antioxidants and contains high amounts of vitamin C and tannins which simultaneously brighten, soften and improve overall skin quality while tightening pores and having a firming effect.
The pulpy portion of the fruit is one of the richest sources of vitamin C which helps produce collagen rebuilding healthy skin and fading scarring. The fruit tissue contains an ascorbic acid concentration 160-fold times that of apples. It's also unique from other oils due to its high tannin content and phytochemicals such as furosin, gallic acid, corilagin and quercetin.
Ingredients: (organic) prunus amygdalus dulcis (sweet almond) oil, (organic) simmondsia shinensis (jojoba) seed oil, ribes nigrum (black currant oil), (organic) Olea Europea (Olive) Oil, (organic) vitis vinifera (grape) seed oil, bacillus/soybean ferment extract, aesculus hippocastanum (horse chestnut) seed extract, calendula officinalis (calendula) flower extract, tocopherol (vitamin e), squalane (from olives), (organic) rosa moschata (rose hip) seed oil, (organic)
Emblica officinalis (amla oil),
(organic) helianthus annuus (sunflower) seed oil, hydrolyzed cucurbita pepo (pumpkin) seedcake, ginko biloba leaf extract, propanediol (and) Water (and) olea europaea (olive) leaf extract, centella asiatica (gotu kola) extract, caprylic/capric triglyceride and cymbidium grandiflorum (orchid) flower extract, Sorbitan laurate, polyglyceryl-4 laurate, dilauryl citrate, Natural Preservative ( Glycerin (and) Leuconostoc/Radish Root Ferment Filtrate (and) Lonicera Japonica (Honeysuckle) Flower Extract (and) Lonicera Caprifolium (Honeysuckle) Extract (and) Populus Tremuloides Bark Extract (and) Gluconolactone),
Dunaliella Salina Extract (and) Helianthus Annuus Seed Oil,
zingiber officinate root (ginger) extract, citrus grandis (pink grapefruit) peel oil, (organic cold pressed) citrus limon (lemon) oil, bulgarian lavender oil, benzylalcohol, dehydroacetic acid, pelargonium graveolens (rose geranium) oil, piper nigrum (black pepper) fruit oil, cedarwood oil, boswellia frereana resin (frankincense) oil), myrhh oil, citrus aurantium amara (neroli) oil.
FINELY HAND-CRAFTED NATURAL SKIN CARE
GENTLE, POWERFUL, HIGH END NATURAL INGREDIENTS
Sensitive, Aging, Acne, Rosacea, Eczema and Psoriasis